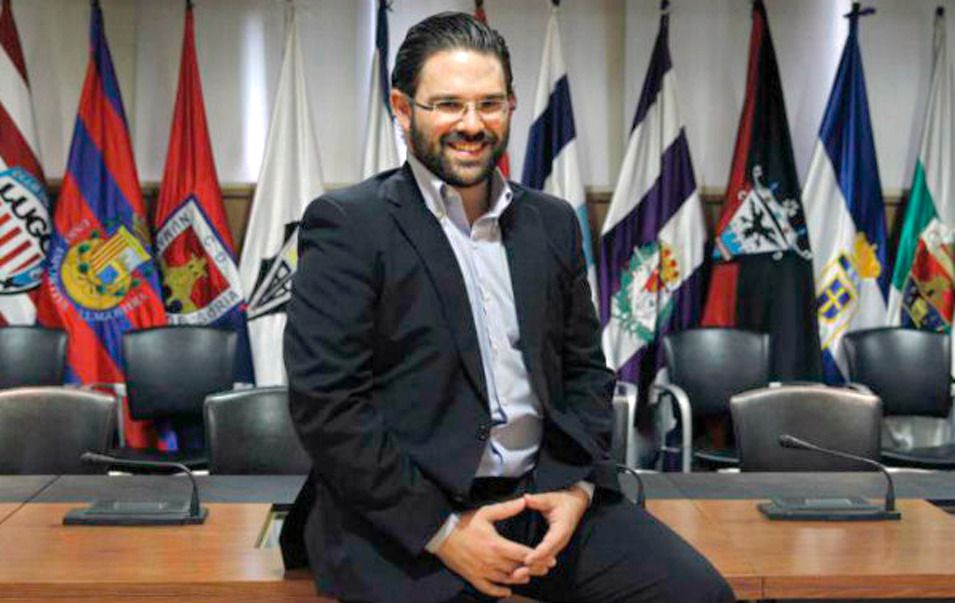 PEDRO MALABIA, LALIGA'S FEMALE FOOTBALL PRESIDENT, EXPLAINS TODAY IN AN ISDE WEBINAR THE CHALLENGES OF THE SECTOR
Pedro Malabía will address today, at 8 p.m., the current situation facing Spanish women's football after the declaration of the state of emergency. The talk will take place within the framework of a webinar organised by the Instituto Superior de Derecho y Economía (ISDE), in collaboration with LaLiga, the Madrid Bar Association and the Madrid Chamber of Commerce, entitled "Women's football: main challenges before and after COVID-19".
The online talk, moderated by Irene Aguiar, Assistant Director of Iusport and Legal Advisor specialising in sports law, is part of the activities of the ISDE Sports Convention (ISC), a world leading event that is about to be held as a result of being delayed due to coronavirus.
On this occasion, the Director of Women's Football will explain the different scenarios that are being considered for a possible resumption of the competition and the consequences that the two-month stoppage has had for the competition.
To attend the event virtually, sign up by clicking on this link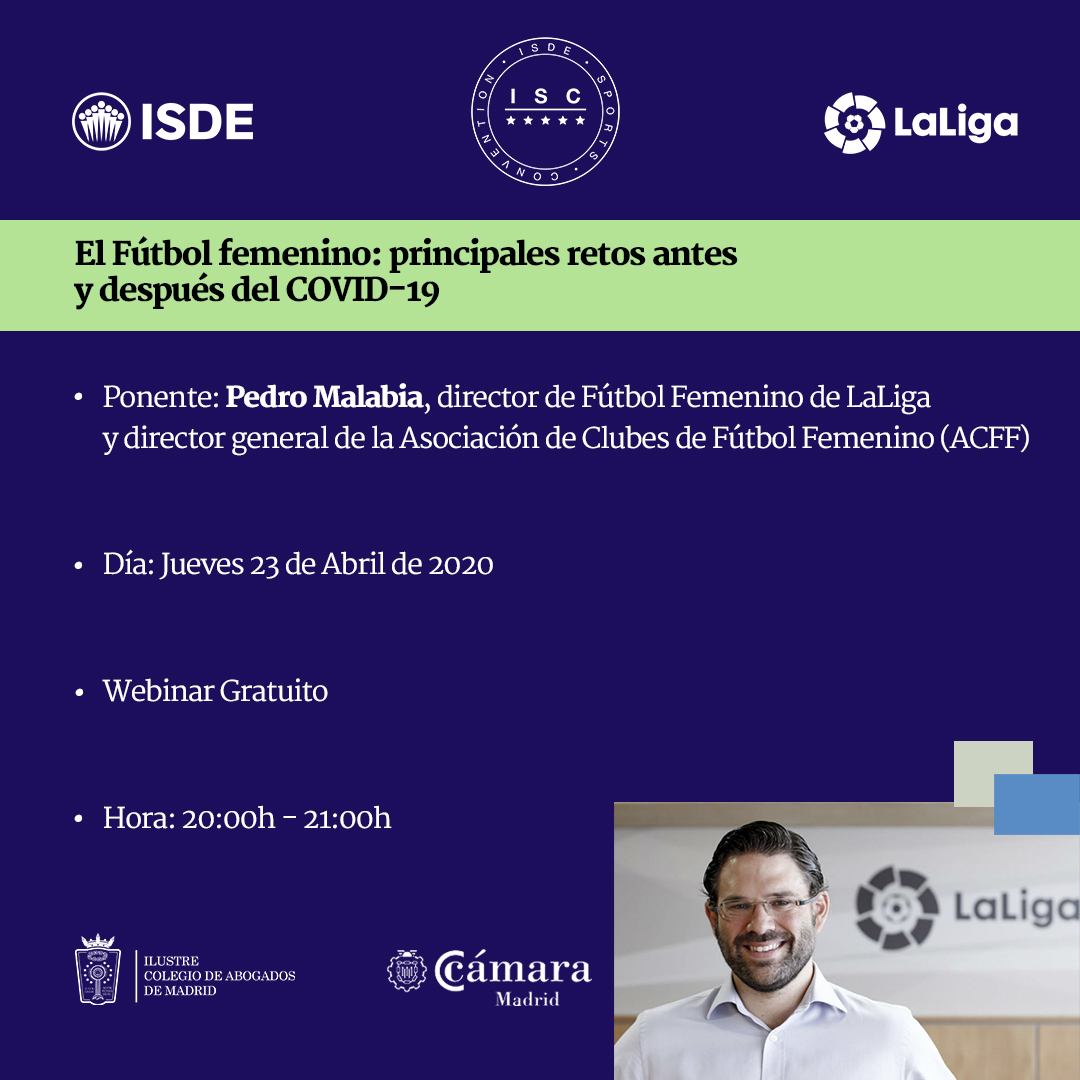 Malabia, 40, has been director of LaLiga's Women's Football Department since June 2018, a position he held between July 2016 and November 2017 before joining FIFA as head of women's football competitions.
Between 1999 and 2009, he was Coordinator and Head of the Women's Football section of Club Deportivo Colegio Alemán de Valencia, a team that became Valencia CF's women's section, Valencia Féminas CF, from the 2009-10 season.
At this Valencian club, he served as General Manager of the women's section until September 2015, when he joined LaLiga as Head of the Women's Football department promoted by the President, Javier Tebas.
During his time at Valencia CF, he was responsible for expansion projects at Valencia CF Foundation from 2011 to 2013, before joining the Mestalla club as International New Business Officer in the Marketing department, In addition he has worked as Assistant to the club's Chief Operating Officer.
In addition, he represented Valencia CF Femenino on the European Club Association (ECA) Women's Football Committee, the first Spanish team to be part of this committee.
In the previous Webinar, held last Thursday, the Brazilian lawyer Daniel Cravo, professor at ISDE and expert in sports law and member of the Executive Committee of the International Association of Football Lawyers (AIAF) took part.
Football Lawyers Association (AIAF).
Source | Confilegal