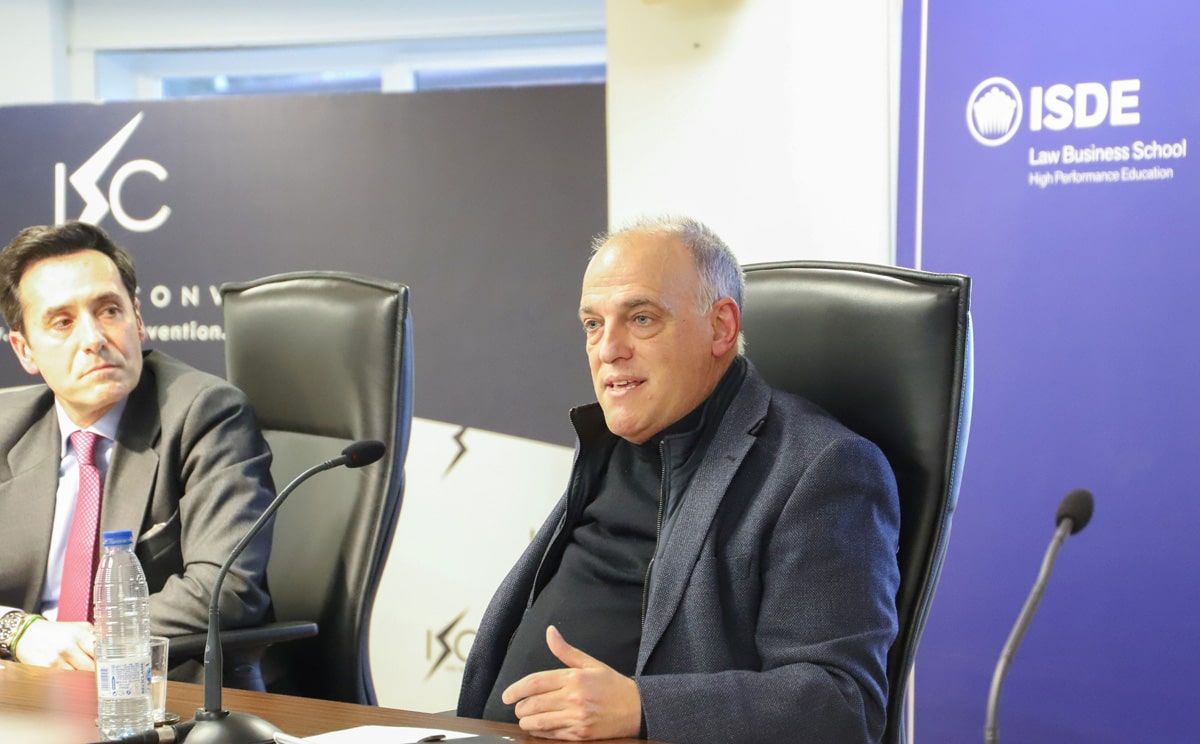 The LaLiga president participated in the third edition of the ISDE Sports Convention, held in May in Madrid, world sport capital.
On 15th February, at ISDE Madrid, the presentation of the third ISDE Sports Convention took place in which Javier Tebas participated in the round table 'Football: Current trends in law and sports management' alongside the coordinator of the book of the same name, Felipe Toranzo, Managing Partner at FT Executive Search and Juan de Dios Crespo, CEO of RH&C Sports Lawyers, co-authors of the book. The roundtable was moderated by Gaspar Díez, editor-in-chief of Sports of Europa Press.
Javier Tebas warned that if the Spanish league wants to "compete", it must grow internationally, an objective that La Liga Impulso will achieve with the creation of, among other measures, club academies around the world.