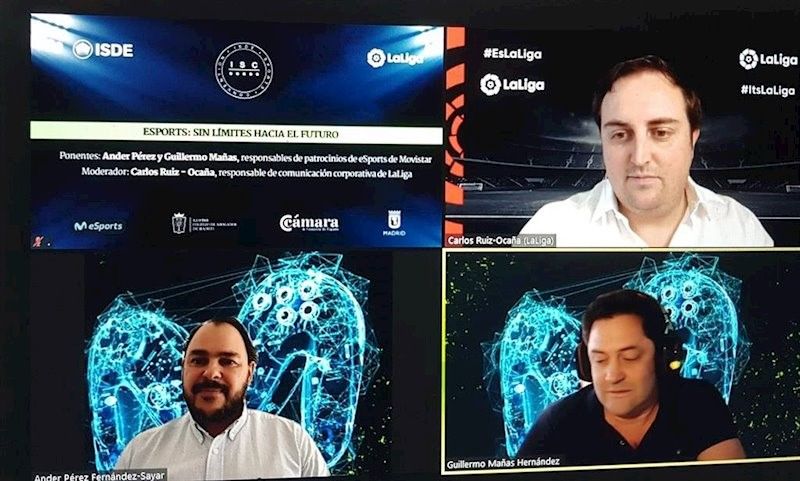 eSports is an "attractive" market for sponsors as an alternative to traditional entertainment, said the Heads of Sponsorship and eSports at Movistar Ander Pérez and Guillermo Mañas at the ISDE Webinar, the online talk promoted by the Instituto Superior de Derecho y Economía (ISDE) as part of the ISDE Sports Convention (ISC).
Under the title 'eSports: No limits to the future', both experts outlined the prospects of a social phenomenon that last year had a turnover of more than 35 million euros, more than 2.9 million fans, 600 employees and more than 250 professional players in Spain, according to the yearbook published by the Spanish Association of Video Games (AEVI).
"eSports is the final conclusion of something that started 30 years ago, which is gaming. It has evolved over the years and the great revolution is network gaming. This, taken to the extreme, leads to professional gamers, who are the tip of the iceberg. Is it a sport or not? The codes are very similar in terms of commitment, strategy, nutrition, physical and psychological preparation," said Ander Pérez.
The sports marketing expert, who has worked at Movistar for more than 20 years, compared professional eSports clubs with football clubs. "The players are professionals, but it is entertainment under construction. The sector has to be organised, the teams, the competitions; public institutions are getting involved, but they are not regulating it. Labour protection and the organisation of the event are being regulated," Perez said.